The US President Donald Trump has a tendency to issue quite contentious statements via Twitter. Some of those statements might appear to be a little lacking in gravitas. This plugin for Chrome will give them the gravitas they deserve by converting them all to Comic Sans.
You can see it "in action" on one of President Trump's recent tweets in the screenshot below: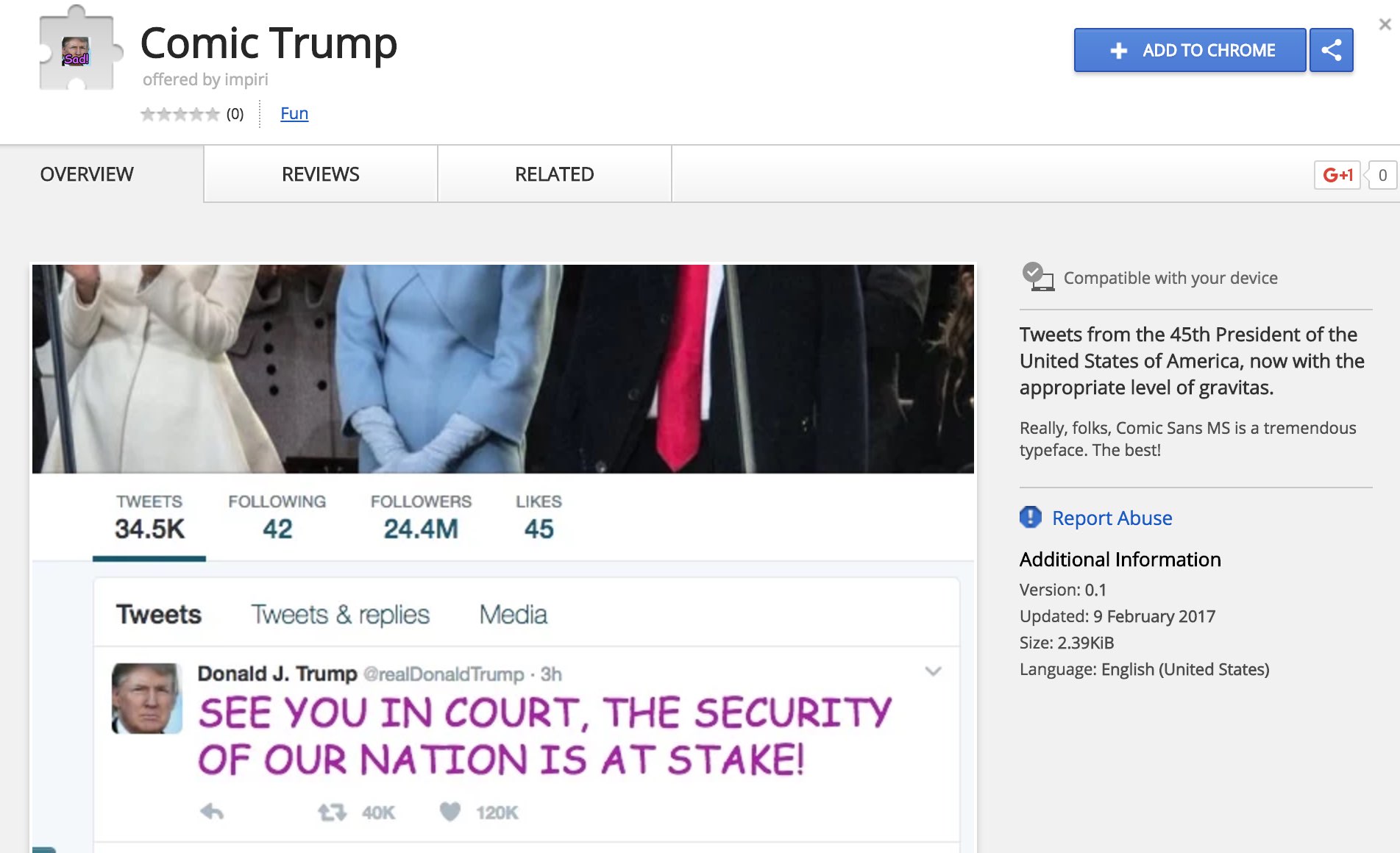 Want it? You can grab it here.